Long Island Inground Pool Installation
All Island Group Long Island Swimming Pool Installation & Outdoor Furnishings has been constructing award-winning custom designed inground gunite swimming pools for over 40 years in Nassau County, Suffolk County, New York City and the Greater New York Area. We are innovative and professional pool builders. Our projects on Long Island include pool installation, outdoor furnishings, outdoor living design and outdoor kitchens, irrigation and lighting systems, spas, fencing, cabanas, and recreational courts. We also offer construction management for residential and commercial building projects.
COMPLETE OUTDOOR SOLUTIONS
Gunite Classic, Natural, Vanishing Edge and Indoor Pools
Gunite Spas
Automatic Pool Covers
Lifetime Pool Finishing
Custom Tile
Biodesign Beach Sculpted Pools
**Our Work Speaks for Itself**
Now Offering In-Home Charging Station Installation for Electric Vehicles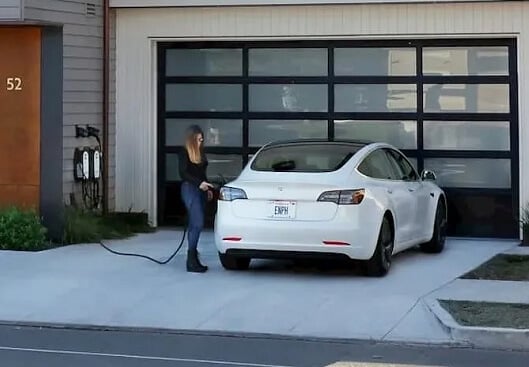 All Island Group is Now an Enphase Certified Installer
Safety-certified and all-weather, Enphase EV chargers cover a range of power configurations to support both your current and future charging needs. Enphase chargers are designed to keep your EV on the road and range anxiety in check.
Hardwired configurations are installed like a light switch and permanently mounted to your wall. Plug-in configurations use 240 V outlets, like an oven or dryer outlet, and make it possible to easily move your charging station if needed. NEMA 14-50 and 6-50 plug-in options are available for 32 A and 40 A configurations.
Award-Winning Long Island Pool Installation Designs by Robert Drucker
AWARD-WINNING GUNITE POOLS
You will recognize the passion and craftsmanship that goes into every pool installation that All Island builds from the very first glance. Each moment spent in these backyards reveals the beauty within their intricate designs. All Island has been designing and building custom Long Island gunite swimming pools and spas in both Nassau County and Suffolk County NY for over 40 years and has been the proud recipient of over 36 national and international awards. From the residential lap pool to the largest commercial and institutional swimming pool, no job is too big or too small.
Read more about our gunite pool design and installation services…
Many of our customers request new tile, coping, deck and patio resurfacing, plumbing, water features and marble dusting. You may need structural crack repair. Older pool interiors eventually need resurfacing due to the corrosive nature of pool water chemistry. We specialize in ResoCoat Pool Finishes, a Thermal Polymeric Coating that includes a 10 year warranty on a pool installation. All Island Group is the worldwide distributor for Resodyn Engineered Polymeric Pool Finish. A lifetime warranty is available as an upgrade to this remarkable pool finish.
BIODESIGN BEACH SCULPTED POOLS
All Island is proud to be the national Biodesign Distributor in the U.S.A. and Canada.These beautiful pools create a unique aquatic environment, in perfect harmony with the natural surroundings. Each of us, at least once in our lifetime, has dreamed of living in a villa with a garden and a beautiful swimming pool to enjoy on hot summer days. The swimming pool has now become an extremely comfortable living area modeled to accommodate the bathing needs of the client and to adapt to the surrounding landscape.
OUTDOOR KITCHENS AND FURNISHINGS
All Island is an authorized dealer for many popular brands of fine outdoor living products, such as
Danver Stainless Steel Outdoor Kitchens
,
Skyline Design
furniture, and other major manufacturers, grills by,
Alfresco
, and
Big Green Egg
, shade accessories, gazebos and more. Decorate your outdoor paradise with these and many other fine products available at our store and showroom at 200 Central Ave, Farmingdale, NY 11735
All Island Recreational Courts has designed and built custom game courts for both residential and commercial applications. ALL ISLAND offers a full line of Performance Indoor and outdoor Sport surfaces, with the latest technology in the field. ALL ISLAND RECREATIONAL COURTS offers full service construction and professional sales to every client.
All Island constructs custom-designed bars and cabanas, as well as complete homes. Each project is designed to complement the surrounding environment and is aesthetically pleasing as well as functional. All of our installations meet local code depending on the application. Whether it be a place to entertain friends, a discreet place for toweling off and changing clothes, a storage area, or a custom-designed home, All Island is ready and able to accommodate your needs.
More about our homes, bars, and cabana construction services…
All Island is proud to be an authorized dealer of Long Island Marquis Spas. Founded in 1980 in Independence, Oregon, Marquis has always had a reputation for the highest level of product quality and reliability. Marquis is mainly concerned with offering creative and innovative designs that will provide you the ultimate soaking experience, cost less to operate, and require the least amount of maintenance. Marquis spas are designed with cutting-edge features for your supreme comfort and long-lasting enjoyment